AppWriter Cloud is a Google extension providing word prediction support for struggling writers. One of the only word prediction apps for Google Chrome, this app fills the need for students familiar or needing word prediction to support spelling challenges when composing in Google docs.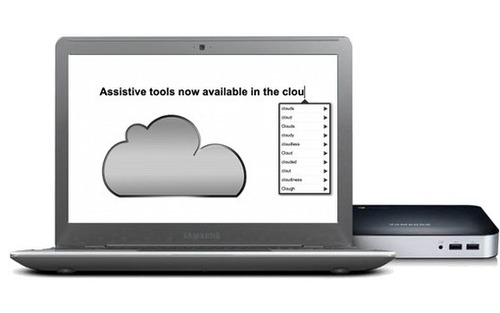 Are you reluctant to use Google Docs due to limited accessibility for students with learning disabilities?    AppWriter Cloud levels the playing
As scooped on Scoop.it – OT mTool Kit
Carol Leynse Harpold's insight:
LingApps are the developers of US AppWriter an iPad app featuring word prediction, TTS tools for students with learning challenges. They also have a Google Doc app called AppWriter Cloud app featuring word prediction capabilities.
Ling Apps provides a sign up for a one month free trial for AppWriter Cloud on their website: http://lingapps.com/appwriter-cloud.
Contact with LingApps has been extremely positive with quick responses to persistent questions and requests for assistance.  They provide great service and support and are committed to improving their mobile device apps.
Carol
See on lingapps.com