Kate Ahern reviews a variety of calendars and advanced visual schedule options for special needs students on her blog, Teaching Learners with Special Needs. Her review lists and describes 10 different apps for calendar and visual scheduling suited to students with special needs.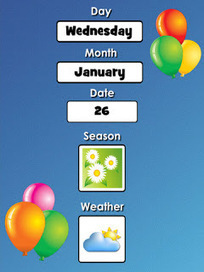 If you don't need a calendar or visual schedule app visit her blog, she has a wealth of information for learners with severe, profound and complex/multiple needs. Her website is definitely one to bookmark if you haven't already.
As scooped on Scoop.it – OT mTool Kit
Carol Leynse Harpold's insight:
Kate Ahern provides a listing of calendar and visual schedule apps on her blog Teaching Learners with Multiple Special Needs. Great resource!