As scooped from Assistive Technology Daily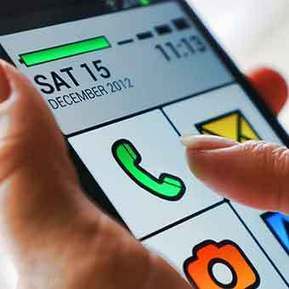 A fast and simple Android interface for seniors and people with vision problems. via BIG Launcher for Android.
Carol Leynse Harpold's insight:
The Assistive Technology Daily always has wonderful technology finds for all ages and types of disabilities. This recent post presnts Big Launcher app for Android phones, suited for Seniors and individuals with low vision. For $10. this look link an easy to use interface that is visually accessible . Find out more at Assistive Technology Daily:
http://attraining.org/atdaily/2014/04/11/big-launcher-for-android/ .
Scooped from OT mTool Kit on Scoop it!