As scooped from Richmondmom.com's  post Mobile Devices as Cognitive Aids for People with Brain Injuries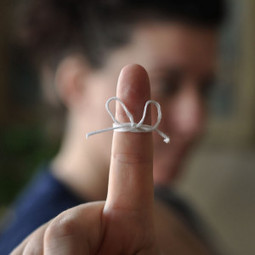 Carol Leynse Harpold's insight:
Richmondmom.com writer, Fiona Bessey Bushnell, OT shares information and background about Tony Gentry's work with cognitive aids for individuals with brain injuries. I have enjoyed following Tony's innovative work with mobile devices for a while. He has been a forerunner of doing research on the use of handheld electronics to support individuals with cognitive disabilities. Ms. Bushnell summaries his work and provides some of his practical suggestions for the use of mobile devices.
Enjoy her post and check out more of Tony Gentry's, PhD, OTR (Associate Professor of OT at VCU), publications on technology for individuals with cognitive challenges VCU's Department of Occupational Therapy's AT for Cognition Laboratory ( http://www.sahp.vcu.edu/occu/research/at_cognition.html ).
Carol
as scoop using Scoop.it – OT mTool Kit