As Scooped from CMS Direct Hire   8 Great Handwriting Apps for OT's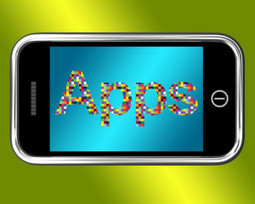 We at CMS Direct Hire would like to share with you 8 great Occupational Therapy apps for improving your patients' handwriting skills!
Carol Leynse Harpold's insight:
CMS Direct Hire shares 8 great handwriting/ pre-writing apps for OT's. These are some of the many apps listed on OT's with Apps list.
For more handwriting app options check out the featured list on OT's with Apps Pinterest Apps for Handwriting found at : http://www.pinterest.com/csleynse/apps-for-handwriting/
Carol
From Scoopit: http://www.scoop.it/u/carol-leynse-harpold