7 Education Trends you Don't Want to Miss
See Jacqui Murray's discussion of education trends post: http://askatechteacher.com/2014/01/30/7-education-trends-you-dont-want-to-miss/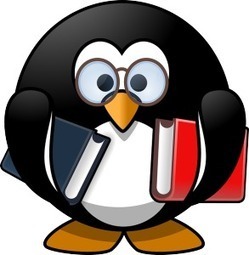 It's 2014–an era of increased understanding, patience, creativity… And technology. Really? Wasn't that last year's educational buzzword? Why can't that geeky stuff leave teachers alone? Educatio…
Carol Leynse Harpold's insight:
Jacqui Murray is an Ed Tech Teacher of K-8th graders. I follow her blog to keep up with the general trends in tech ed. Although this is not particularly AT related or OT related, I find Jacqui's information full of practical and trending information. This particular post give me some general idea of what is coming down the pike tech wise. AT requires meeting individual needs, but also fitting within the context of other environments, services, and curriculum – important to make sure that the AT recommended fits with the demands of the user as well as their skills.
So, although this might not be an immediate fit, these trends will affect how you provide AT devices and services down the road!
Thank you Jacqui for letting us glean from you!
Carol
OT's with Apps
As scooped with Scoop.it – OT mTool Kit