Rehabgadgets2go.wordpress.com  provides a great medical app review resource and shares reviews on goniometry apps on their recent blog post.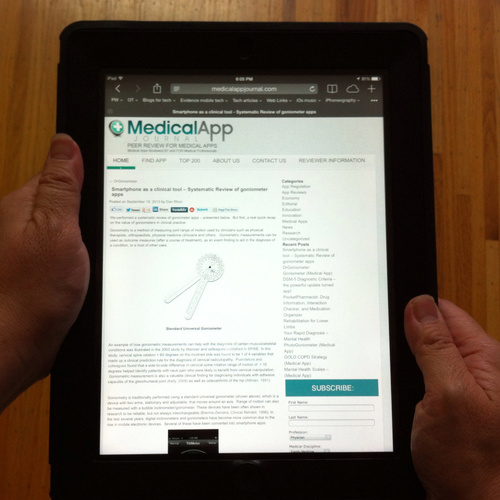 I recently discovered a new-to-me website, Medical App Journal.  They do peer reviews for medical apps.  I found this informative article, Smartphone as a clinical tool – Systematic Review of gonio…
Carol Leynse Harpold's insight:
Rehab Gadgets 2 Go provides an online resource and review of goniometry apps for your OT mTool Kit. Some of us rarely need a goniometer, but having an electronic one available on your mobile device might be handy!
Worth checking out !
Carol
As scooped on Scoop.it – OT mTool Kit