See on Scoop.it – Apps for Special Education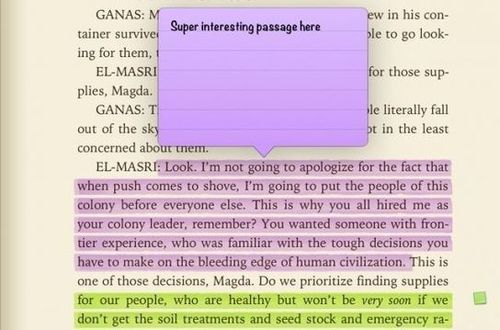 Ebooks are all the rage these days, and your iPad is a perfect device for reading them. Textbooks, too, are becoming de riguer for many students in college and even high school, as educators, schools, and publishers find a greater demand for electronic instructional materials.
But studying from a book requires interacting with the text at a greater level than just reading it, of course, as students need to keep track of specific passages, or comment on them as they relate to their learning or lecture notes. Most eReading apps, like Nook and Kindle, have these features as well, but iBooks definitely has the most well designed, so let's take a look at how to use it to study with your electronic books."
Carol Leynse Harpold's insight:
iBooks not only speaks the selection but it can also highlight text in different colors and create notes. Great way to provide the tools for using reading strategies to electronic text.
Creating ePub books in apps like Pages, Creative Book Builder allows you to create your own texts for students.
See on www.cultofmac.com